Located under the wings of Rotterdam, you will find our headquarters. An inspirational and open workspace, where all the pre-work for our jeanswear to be produced and sold takes places. From the very first design to the marketing strategy. From the buying process to the photoshoots.
Carrying out all the processes at one location, make our brand flow and our team members grow. We work together closely as one family, informal and open.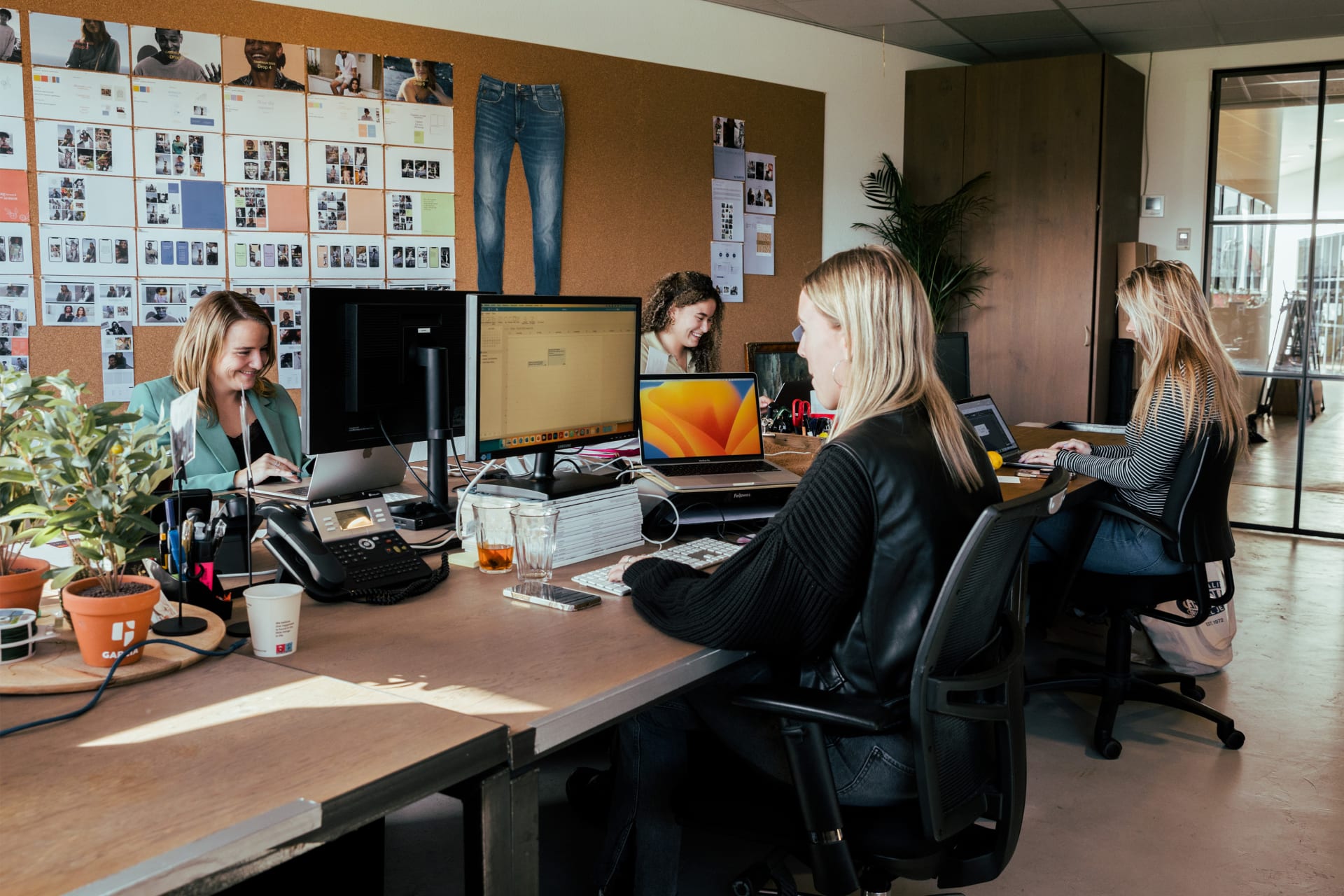 We want to support our family as much as possible which means making sure all of our employees feel safe, balanced and happy.
How? Make sure to check out our

Family Values
Join our Family
Excited about contributing to our brand by making families look, feel and do good, together? Check out our Retail & Headquarters vacancies! Didn't find your dreamjob yet? Don't worry.. Make sure to contact our recruitment team via recruitment@wearegarcia.com